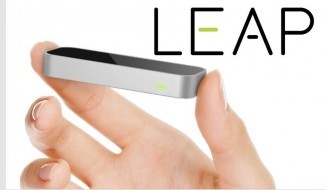 Binnenkort wordt de Leap Motion dus verscheept! Slim van de ontwikkelaars is dat zij blijkbaar eerst 12.000 items beschikbaar hebben gesteld aan excellente ontwikkelaars. Wat zij er uiteraard mee willen bereiken is dat vanaf het begin al een redelijk aantal apps / toepassingen beschikbaar is. Ik ben benieuwd.
Dear Leap Motion community,
When you pre-ordered the Leap Motion Controller, you joined us in believing this small device will be huge. Just like us, you believe it will change the way people interact with technology. We're honored and humbled that you're behind us on our journey.
We will begin shipping May 13, 2013. Because you pre-ordered your Leap Motion Controller, we'll make sure you get it first. But it's just as important for us to make sure that when it shows up at your door, it will be the best product it can be.
Over the past few months, we've refined and perfected our hardware so it's the smallest and lightest design possible. Now we're mass producing hundreds of thousands of Leap Motion Controllers. We shipped 12,000 units to talented developers who are creating innovative apps. We're building Airspace™, a new app store where you'll discover and download these apps made for Leap Motion. So when your Leap Motion Controller arrives, you'll experience amazing technology and equally amazing ways to use it.
Our vision is coming to life, but we're just getting started. Leap Motion isn't only about one single technological advancement. It's about everyone who moves ahead with us. By changing how the world interacts with technology, we can change the world. Thank you for being a part of it.
Michael Buckwald
Co-Founder & CEO
Copyright © 2013 Leap Motion, All rights reserved.